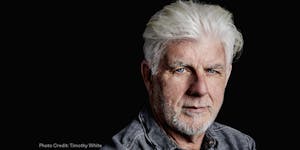 Michael McDonald
Denver Botanic Gardens - York Street
$75.00 - $80.00
Sales Ended
On Ticketfly
*$5/ticket fee will be applied at check out.
Michael McDonald
With a career that encompasses five Grammys, numerous chart successes and personal and professional accolades, as well as collaborations with some of the world's most prominent artists, Michael McDonald remains an enduring force in popular music. Hailing from St. Louis, McDonald arrived in Los Angeles in the early 1970s, honing his talents as a studio musician before becoming an integral part of Steely Dan. In the mid-'70s McDonald was invited to join the Doobie Brothers as the band redefined their sound with McDonald serving as singer, keyboardist and songwriter on such Top 40 singles as "Takin' It To The Streets," "It Keeps You Runnin'," "Minute By Minute" and "What A Fool Believes." Throughout the '80s and '90s McDonald's solo career took off with a string of hits including "I Keep Forgettin' (Every Time You're Near)," "Sweet Freedom," "On My Own" (with Patti LaBelle) and the Grammy-winning James Ingram duet "Yah Mo B There," plus he co-wrote the Van Halen hit "I'll Wait." McDonald has performed with a who's-who of critically acclaimed artists across a number of genres, including Ray Charles, Aretha Franklin, Elton John, Joni Mitchell, Vince Gill and Grizzly Bear.
McDonald's forthcoming album, Wide Open (out September 15 via BMG), finds him collaborating with a number of special guests including Warren Haynes, Robben Ford, Marcus Miller and Branford Marsalis. McDonald's first album of original material in 17 years, Wide Open is comprised largely of material written over a number of years in-between projects and recorded in McDonald's Nashville studio with drummer Shannon Forrest (Faith Hill, Blake Shelton, Tim McGraw, Toto) and an extensive cast of Nashville session musicians. The record follows a trio of albums of R&B and soul covers McDonald recorded for the fabled Motown label, the most recent being 2008's Soul Speak.
McDonald's other recent collaborations include his work on the critically acclaimed track "Show You The Way" with multi-genre bassist, singer and producer Thundercat and Kenny Loggins; McDonald performed the song with Thundercat during a surprise guest appearance at Coachella in April. This past spring, McDonald was joined by Solange Knowles, Allen Stone, Lawrence and members of Snarky Puppy and Vulfpeck at the Okeechobee Music Fest. McDonald continues to tour extensively as a solo artist, with a lengthy run of summer and fall tour dates planned with Loggins and Boz Scaggs.
Strange Americans
Website | Facebook | Twitter | Instagram | Youtube | Video
It's the kind of music that the Carhartt-wearing, hard-working, industrial beer-drinking, regular Americans would listen to — the ones who could end up on an episode of TV's Dirty Jobs. It's a little raw, a bit loud, unapologetic and honest. It's Americana rock and roll and it's something that Denver's Strange Americans are crafting with both brawn and finesse, like a hot rod mechanic bringing back an old barn find.
In a sense, Strange Americans are rescuing something from the rust pile — straight-forward, no frills rock and roll, and a matching aesthetic that is heavy on songwriting and storytelling, but presented with reverb-drenched punch and passion — the way The Band or Crazy Horse would have done it.
Strange Americans have three full-length records, Royal Battle (2012), That Kind of Luster (2014), and Borrow You, Brother (2017), along with the 7″ Vinyl Places (2015). Borrow You, Brother was recorded with Echo Lab engineer and producer Matt Pence (Centro-matic, Justin Townes Earle).
[Contributing author: Brian Johnson, Marquee Magazine]